As your loved one continues to age, there will be a decrease in their appetite. This is a result of reduction in physical activity as well as the slowing of their metabolism. The medications that they take might also have an affect on how and what they're eating. Dementia and forgetfulness plays a major role in nutrition. As a result of these two things, your loved one might eat very little or even nothing at all. The risk for not getting proper nutrition skyrockets if your loved one lives alone and are not monitoring what they're putting into their body. As you age, your body becomes deficient in minerals and vitamins that are crucial for proper health. This is where Woodstone can step in and prove to be an enormous help. We offer a dining service that provides your loved one with healthy meal options to ensure that they are getting the nourishment they need and deserve. Here's an interview with our Food Director Krystal, who talks about nutrition and how Woodstone ensures that they are providing your loved ones with the best possible service. This is how we focus on nutrition:
Interview with Food Director: Krystal
Why do you think it's important to talk about nutrition?
"For me, it is a reminder to pay attention to our nutritional needs and ways to improve our overall health and wellness through proper diet and active lifestyle".
Why do you think having proper nutrition is important for our residents?
"It helps to keep us healthy and wards off disease and illness so that our residents can live long, happy, and active lives".
What makes Woodstone's dining different from other facilities?
"We make sure our residents receive full, well balanced, homemade meals with a variety of options. All while being in a fun and engaging environment".
Do the menus change? How do you decide what items to put on the menu?
"Our menus try to stay consistent with Wednesday's being the chef's choice, so there's always something new and exciting every week. Chef's choice is usually geared towards resident requests and/or suggestions".
What's your favorite part about your position?
"Having a fun and fulfilling relationship with the residents. We laugh together everyday".
What's your favorite recipe to make?
"For breakfast, it's chorizo hash. For a snack, it's BROWNIES!!"
Chorizo Hash
(makes 16 servings- or so?!?)
24 eggs

8 potatoes, diced

3 cups frozen onion & bell pepper blend

4 tbsp garlic powder

4 tbsp onion powder

3 tbsp salt

3 tbsp pepper

1 c milk

8 tbsp butter

2 tbsp oil

Cotija (Mexican crumble cheese)
Brown 2 lbs chorizo in a large skillet. Drain well then set aside.
In a large bowl, combine diced potatoes, onion and bell pepper blend, and oil. Stir until vegetables are coated. Sprinkle 1 tbsp each of garlic powder, onion powder, salt and pepper. Stir then transfer onto a baking sheet. Roast until potatoes are cooked through. Set aside.
Crack 24 eggs into a large microwavable bowl. Add milk, butter, 3 tbsp onion powder, 3 tbsp garlic powder, 2 tbsp salt, 2 tbsp pepper. Beat well. Microwave for 6 minutes then whisk, microwave 5 min then whisk again, continue microwaving and whisking in 2-3 min intervals until eggs are thoroughly cooked but still wet.
Combine the chorizo, potato blend and eggs and place in a roaster pan. Crumble cotija over the top. Roast for 5 minutes or until the cheese is melted and starting to brown.
---
We make dining a personalized experience
At Woodstone Active Living, we provide our residents with breakfast that is created healthy, fresh, and delicious food options that residents enjoy. Our residents can sit with their friends in the dining room or enjoy your food from the comfort of your own home. Besides great food, we create a fun atmosphere full of socializing and laughter each meal. In addition to the food tasting great, we provide our residents with the proper nutrition. From the second you walk into the dining room, we make our dining an experience. Our Food Directors will prepare meals as healthy as possible by using different seasonings to ensure that your loved one is fueling their body with the vitamins and minerals that they need. For those who have specific dietary restrictions, we are able to accommodate each of those meals to their needs and wants. Our menus are updated based on the preferences and feedback that we receive from our residents.
Taking Time
Taking time out of your day to sit down with others and enjoying your meal is so important to do. Most of the time, you find that people aren't taking the time to sit down and enjoy their food with one another. Instead, they're eating while they're engaged in another activity. During that time, they aren't focused on what's right in front of them. We create a special time and place for our residents to enjoy their meals away from anything that might distract them. By taking out distractions during meal time, it allows you to focus on your meal and listen to others. This also allows you to listen to your body and provide it with what it need s and deserves.
Special Events
When it comes to special events at Woodstone, we take them very seriously! From decorating to the food, we put all of our effort into everything. We love to host parties, holiday meals, etc. and make specialty meals around the holidays. For residents that have any reason to celebrate like birthdays or anniversaries, we make sure that we treat them with specialized meals or desserts. Like always, we put special care and lots of preparation into making sure the food is nutritious and of course tasty!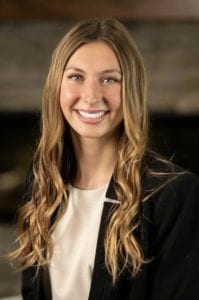 Best,
Danielle Morrow
Marketing Specialist