According to the CDC, over 54 million people have arthritis, 24 million adults are limited from their activities, and more than 1 in 4 adults report having severe joint pain. So, what is Arthritis? Arthritis is the swelling of one or more of your joints. The symptoms of arthritis include joint stiffness, swelling, redness, decreased range of motion, and pain. These symptoms will continue to get worse as you age. The three main types of arthritis are Osteoarthritis, Rheumatoid, and Psoriatic Arthritis. Carolina Arthritis describes each of these as…
Osteoarthritis
Osteoarthritis is the most common form of arthritis. This type of arthritis occurs when joints are overused. This type of arthritis targets people with weight problems and joint injuries. The joints that are the most affected by Osteoarthritis are knees, feet, spine, and hips. Moving your body can become very painful since there is a loss of cartilage which creates inflammation. To help ease the pain, you can work on moving those joints, heat/ice, and provide your body with the correct foods.
Rheumatoid Arthritis
Rheumatoid arthritis is an autoimmune disease. An autoimmune disease means that the immune system will turn on your body and attack your joints and different parts of the body. There isn't a specific reason as to how Rheumatoid arthritis is developed, but most believe that your body gets confused or that it can be triggered by chemicals in your body. This type of arthritis can make the smallest tasks almost impossible.
Psoriatic Arthritis
Psoriatic arthritis affects your skin and joints. The age group most likely to develop this type of arthritis are people aged between 30-50 years old. This type of arthritis can cause your skin to erupt in patchy areas that burn and itch. Carolina Arthritis states, "Around a third of the people who suffer from this skin disease will also develop psoriatic arthritis, which can cause swelling in the fingers and toes".
Risk Factors:
Age
As you age, the risk of developing Osteoarthritis, Rheumatoid, and Psoriatic Arthritis increases. According to verywell health, there is less water content in cartilage as we age which reduces the ability for it to cushion and absorb shock.
Gender
Women are at a higher risk for developing arthritis. Women's wider hips affect the alignment of their knees which leave them more vulnerable to certain types of injuries.
Weight
Any excess weight puts pressure on certain joints which can lead to eroding cartilage. For example, every pound of body weight can translate to three pounds of additional pressure on each individual joint.
Family History
There are variations of arthritis that can be genetic. You may be more likely to develop arthritis if your parents or siblings have it. In addition, your genes can make you more susceptible to environmental factors that could develop into arthritis.
Joint Injuries
If you have previously injured a joint, you are likely to eventually develop arthritis in that joint. That's why when most athletes get injured, it turns out to be a lifelong injury not just waiting for it to heal then it goes away.
---
Fighting arthritis with food
To help fight arthritis, you can incorporate certain foods into your diet. By doing this, you can prevent or reduce inflammation within your joints. Listed below are foods that you can incorporate to get the vitamins or nutrients needed to help with the symptoms of arthritis.
Vitamin C
Kiwi

Oranges

Strawberries

Sweet potatoes

Greens

Peppers
Ginger
Includes the same chemicals that are found in arthritis medications

It acts as a natural treatment for controlling inflammation

Add it into your food or tea
Omega-3 fatty acids
Flax seeds

Chia seeds

Salmon

Trout

Nuts
Green Tea
Protects your cartilage and joints from further breakdown

Drink green tea

You can incorporate it into your smoothies/salad dressing
Antioxidants
Pomegranates

Beets

Cherries

Grapes

Plums

Raspberries
The CDC states that around 8 million working-age adults report that their ability to work is limited because of their arthritis. Arthritis can affect many different parts of your body that can become very painful and make it hard to accomplish daily tasks. If your weight bearing joints are affected, it can make it difficult to walk or stand up straight. You can take these steps and create an action plan to try to prevent arthritis.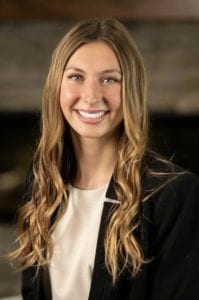 Best,
Danielle Morrow
Marketing Specialist