Growing Up
Barb grew up in Laverne, MN where she lived on a farm. Growing up she loved choir, 4H, and anything that had to do with fabric. 4H was a group of kids that would come together and learn skills from farming, sewing, cooking, etc. She remembers that her grandmother used to do a lot of sewing and Barb took the time to learn all of her sewing skills. Barb sewed for friends, families, weddings, kid clothes, and even her own wedding dress.
Occupation
As a sophomore in high school, Barb went to a 4th of July party where she met her future husband, Ron. They got married in 1967, had their first kid in 1968, and had two more children shortly after. Besides taking care of the children, Barb was very busy with her work. When I asked Barb what she did for a living, she got a big smile on her face and simply responded, "I'm a numbers girl" followed by laughter. She explained how numbers came easy to her and how she has always excelled in that area. She worked at two or three of the local banks where she partnered with Edward Jones. Although they lived out of town, she never lost the desire to get up early in the mornings and drive to work.
Life on the farm
Barb's father-in-law owned farm land and offered Barb and her husband a spot to put a house there. They decided that this was a great opportunity for them to experience the farm life and to be close to family. Barb loved how there was so much freedom and that the sounds and smell of the farm were so unique. When I asked if she liked the farm, her face immediately went from happy to almost disturbed in two seconds! She immediately said, "Are you kidding? It's stinky and there are so many flies at the farm!" They lived on the highway and said it wasn't too far from town so it was the perfect distance. She described how her and her husband loved raising their children on the farm. They felt that by raising them there, that their children learned about nature, animals, and gained skills that they wouldn't have if they lived in town. Even though the farm life had its cons, she still believes that it was truly heaven on earth.
Ron
Ron had been and will always be Barb's best friend. Here's how she described Ron, "He was a child at heart even at 40 years old, most of the time he played harder than the children did." They did everything together and really took in all the family time they could get. Unfortunately, Ron passed away way too young. Although Barb is still recovering from his passing, she said he passed away exactly how he would've wanted to, which was with the cows. Eventually, she moved back into town since the farm reminded her too much of Ron and all the great memories they had. In town, she continued to work and help others as much as she could. After retiring, she kept herself busy by working part time, taking care of her grandchildren, and helping others whenever they needed her. Since she had lost Ron who was a very special person in her life, she loved when people would ask for her help. It made her feel like she was important and filled that empty void in her life. She explained how she believes that God gave her a lot of love for people. Something that she always was excited for was the picnic that her church would put on. This always gave her something to look forward to and she said it always felt like a family reunion every time they would get together.
Woodstone
Although Barb had a great life and was involved in many different things, she wanted a place where she could create new relationships. She remembers the first day she moved in that she felt very nervous not knowing what was ahead of her. She said just a couple minutes into her move, she felt so welcomed and had already created friendships. Instead of just being friends, she said that she considers everyone there family. She loves how she always has someone to talk to and that she can always learn more about everyone every single day.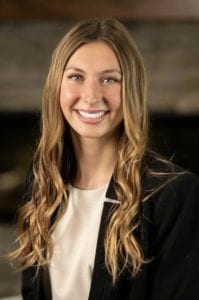 Best,
Danielle Morrow
Marketing Specialist