Technology advances every single day, whether we want it to or not. I've found that many seniors find technology very overwhelming instead of helpful. If you download the right apps, you'll soon come to a realization that your phone isn't as difficult to use as you thought it was. There are many helpful apps that are easily accessible to you on the app store. Some apps that you should consider downloading would be…
Magnifying Glass With Light
This is a free app that comes in handy more than you could ever imagine. Aging looks different for everyone but most find as they age, it becomes harder to read smaller print. With this app, all you have to do is point your camera at the text you're having trouble reading and it will enlarge it for you. If the print is showing up too dark and you're still having a hard time reading, just turn the flashlight feature on!
Review:
"This comes in handy when you find yourself in a dimly lit restaurant, squinting at tiny prints on your menu. Point your iPhone's camera at the text, move the on-screen slider, and you'll have large, easy-to-read text in no time".
Mint
Bills can be very overwhelming for many and overtime, can get lost or misplaced. Along with this, keeping track of credit cards, banking information and all of your bank accounts can be a lot of work. Mint is a money managing app that sorts out all of your finances by managing your account balances, monthly expenses, spending, free credit score, net worth, and more. This is very helpful considering that it can alert you when you're going over your budget and uncover ways to make every dollar count.
Mint helps…
Monitor your cash flow

Spend smarter and save more with personalized mint sights

Better budgeting and expense monitoring

See your bills like never before

Track your IRS tax refund

Stay focused on your financial goals

Get your free credit score and credit report

Refinance faster and get money saving offers

Stay secure
Words With Friends
This is an app that allows you to play a word game online with friends, family, or people around the world. This game is similar to Scrabble, as you are putting words together. Each player uses his or her phone to take turns building words on the board that the players share. In addition to the game, you can also send personal messages to whoever you're playing which makes it more interesting!
Apple Books/Audio Books
Carrying around books can become quite the challenge after awhile. Using your phone, you can get an unlimited amount of books right at your fingertips. If you are an apple user, Apple Books offer digital texts and audiobooks on your iPod, iPad, Apple Watch, and of course your iPhone. If you have an Android, you can download the Kindle app to read the books that they offer.
---
In addition to the apps listed, there are many more that you can use in your daily lives. As I mentioned before, many get overwhelmed even thinking about technology. Browse through the app store, there are many apps that are more helpful to you than you could ever imagine. Lastly, don't be afraid to explore your phone. After using it more, you'll uncover things you never knew existed. Worst comes to worst, you can just have your children or grandchildren fix it!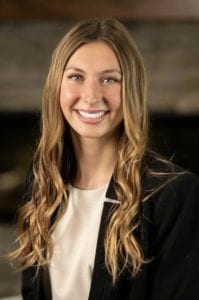 Best,
Danielle Morrow
Marketing Specialist