October is National Breast Cancer Awareness Month. This is the perfect opportunity to learn about and spread awareness about breast cancer. In addition to bringing awareness to the disease, it's also important to showcase the challenges, heartaches, and barriers that it creates for those fighting. The National Breast Cancer Foundation states that about 1 in 8 women in the United States will develop breast cancer in her lifetime. They also state that on average every 2 minutes a woman is diagnosed with breast cancer in the United States. This goes to show how important it is to learn and spread awareness about the disease.

According to the American Cancer Society, they describe breast cancer as a cancer that starts in the breasts. This is created when cells begin to grow out of control. Breast cancer cells can be seen on an x-ray as well as felt in a lump form. These cells form a tumor that occurs in women as well as men. Understand that most breast lumps are benign, which aren't cancer. Although benign breast tumors aren't cancerous, they can still increase a woman's risk of developing breast cancer. Breast cancer isn't just one disease, but multiple. They each have their own characteristics, behaviors, and development. To be safe, any breast lumps or any changes that you may notice should be checked by a healthcare professional. Mammograms can find breast cancer early, even 10 years before the cancer would be large enough for you to feel.

Unfortunately, no one knows why breast cancer develops or why it develops in certain people at different times. The one thing that they do know is that it develops as a result of gene mutation. Gene mutations are essentially inherited from our family which accounts for around 5-10% of breast cancer patients. There are many different things that could be causing breast cancer that we're just not aware of. Although they can't pinpoint what causes breast cancer, the two most common risks for getting breast cancer are being a woman along with aging. Everyone is at risk for developing breast cancer which is why we should be aware of what it is and bring awareness to it. Unfortunately, they still don't know why some breast cancer go into hiding after treatment. The American Cancer Society says that about 281,550 new cases of invasive breast cancer will be diagnosed this year. After seeing how high that number is, there is a large chance that you'll know someone that will be affected by it.
How to best support someone with breast cancer
Emotional
Take the time to check in with them

Listen to them and how they're feeling

Tell them you're available for a phone call no matter when

Show them that you care

Remember, talking might get very tiring for them

Sometimes, they might just want someone in their presence
Practical
Prepare meals that can be also frozen and stored for a meal later in the week

Help with housework

If they have pets, offer to look after them

Help them shop/carrying packages

Offer rides to bring them wherever they need to go

Just ask how you can best/support help them through this difficult time
Bringing awareness to breast cancer can be just as important as supporting a loved one that is diagnosed. Be sure to celebrate breast cancer awareness month as many others are doing around the world. Remember along with bringing awareness and best supporting those who have breast cancer, check out the health awareness programs and fundraisers. This helps you get involved and help improve the fight against breast cancer.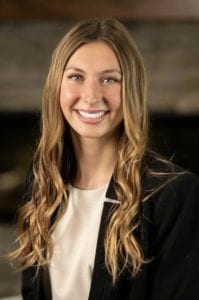 Best,
Danielle Morrow
Marketing Specialist