Cost Comparison: Staying in Your Home vs. Moving to a Senior Living Community
As you continue to age, there are many different decisions that will arise. One of the biggest decisions that you'll have to make is if you want to move into a senior living community. When considering moving into a senior living community, most people assume that staying in their home is more affordable. Many people believe this is true especially if their mortgage is at a lower cost or even paid off. It's true that if you were to compare the cost of rent at a senior living community to a monthly mortgage, staying where you're at looks like the best option. Once you dive into all of the costs and the variety of factors that are involved in owning a home, you might just change your mind!
According to the CDC, aging in place requires the ability to live in one's own home safely, independently, and comfortably. Although this is many of your loved ones wishes, there are a lot of hidden costs when it comes to costs of aging. The reality that living at home isn't free even after the mortgage is paid off is something that can be hard to explain to your loved one. Here are a few expenses to consider when owning a house.
Home Maintenance
There are many fixed costs such as property taxes, homeowners insurance, utilities, and cable to consider, as well as care and maintenance of your home. Replacing broken appliances, updating HVAC systems, cleaning out gutters, landscaping, exterminating, and snow plowing are just some of the common costs that are associated with owning a home. In terms of aging in place safely, independently, and comfortably, most homes require an amount of property modifications. There are many basic alterations such as sheer rails, grab bars, door knobs, door handles, and many more different expenses that you will need to change in your loved ones home to make sure that it is a safe space for them. You should also consider getting slip resistant flooring, better lighting, one step free entrance, wider doorways, wheelchair accessible tub and shower stall, non-skid bathroom tile and tub surface, and a generator to prevent loss of power. A lot of these renovations to just simply change your house can cost over $100,000 depending on materials and labor. There are many different potential transportation costs to consider for those who cannot longer drive, as well as food related expenses for seniors that have special diets or can no longer cook for themselves. In addition to all of these items, there is also electrical and chemical safety to consider. Many times, your loved one and their home age at the same time. This means you should be taking extra precautions to keep all of your wiring, venting, and smoke detection up to code. Although some of these expenses may not be monthly costs, the maintenance and repairs can add up very quickly over the course of a year. Depending on the area you live in, weather can also add on extra expenses to your house maintenance. Senior living communities are specifically designed having all of these concerns in mind. We have features such as elevators, guard rails, and different objects put in place to reduce the risk of falling. If there is any sort of emergency that happens, you can have that peace of mind knowing that there's someone there to help.
Time and Labor
In addition to house maintenance, there is also time and labor to consider. Your everyday commitments, cleaning, and routines play a big role in your day to day life. It's important to understand that chores, upkeep, meal prep, cleaning, etc. may not always be measured in dollars but instead by time and labor. Whether it's cleaning bathrooms, dusting, working on the yard outside, etc. there is always something that can be done. Although a lot of this work can be very rewarding, it's also very time consuming and can take a toll on our bodies especially as we age. With cleaning and maintenance staff at Woodstone, this relieves you of the expenses, time, effort, and physical strain that house maintenance puts on you.
Lifestyle
We all try to budget for activities that bring us joy and bring us closer to the ones and things we love. Many people have to budget for these costs separately from their living expenses. At Woodstone, your monthly rent includes your daily educational, wellness, and social opportunities. Our Community Life Coordinators provide daily activities that support healthy aging. They offer a variety of activities that apply to all different interests. If you need assistance with daily living activities, we can absolutely help you! The costs that are associated with in-home care services can be expensive and difficult to manage. For senior living communities that have assisted living services, you can cut down on these costs and still have compassionate care that your loved one needs.
Having a Home
A big concern about moving into a senior living community that many have is that they're worried that they won't have a place to host their family gatherings. In the past year, we had residents host Father's Day, Christmas, Thanksgiving, and many more holidays/events at our communities. When living at Woodstone, it's important for you to understand that all of these community areas are for your loved one and your family to use. To easily "rent" out a space at a Woodstone community, talk to the Community Life Coordinator to book where and when you are having your event.
As you can see above, there are many more expenses that make living at home more expensive than moving your loved one into a senior living community. In addition to saving money, there's so many different benefits that your loved one receives. If you're considering moving into a senior living community, we encourage you to compare these costs side by side and reach out to our Executive Directors to be fully informed and to ask any questions that you might have. Once you make a list of all your expenses, it can be easier to make the best decision for your loved one. When it comes to senior living, Woodstone offers different options. We offer Active Living which is an independent living situation, Assisted Living, Care Suites, and Memory Care. There are many different assessments that we can do on your loved one to make sure that they are in the right space that fulfills all of their needs.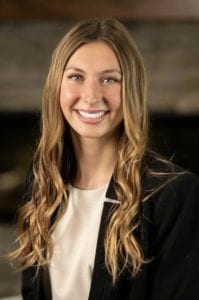 Best,
Danielle Morrow
Marketing Specialist