By Erika Smith, Community Life Coordinator, Woodstone of Hutchinson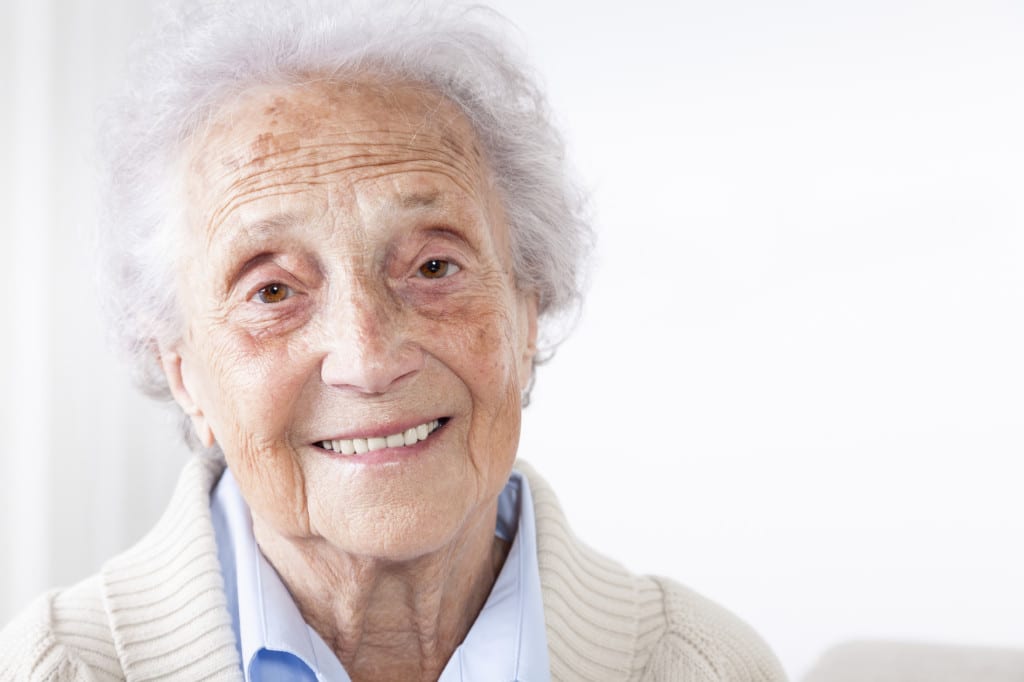 When you think of the word Dementia, what do you think of first?
Most individuals think of memory loss and the struggles that comes with it. Some individuals think that Dementia and Alzheimer's are the same things. According to the Alzheimer's Association, the distinction between the two diseases often causes confusion on the behalf of patients, families and caregivers. According to the National Institute on Aging (NIA), Dementia is a brain disorder that affects communication and performance of daily activities and Alzheimer's disease is a form of dementia that specifically affects parts of the brain that control thought, memory and language.
With this disease growing fast, we as community members, care givers, and families are scared of the unknown. The unknown of this disease scares people to death of not only possibly getting Alzheimer's if you have it run in your family as well as if you are part of the so called "baby boomers" era or having to care for a loved one who becomes diagnosed with it. Here are some facts that everyone should know to help reduce the feeling of being scared of what Alzheimer's can do, because the more we know about this disease, the less likely we will feel like we are scared of the unknown. More information about Alzheimer's can be found on www.alz.org.
The number of Americans with Alzheimer's disease and other dementias will grow each year as the size and proportion of the U.S. population age 65 and older continue to increase.
By 2025, the number of people age 65 and older with Alzheimer's disease is estimated to reach 7.1 million — a 40 percent increase from the 5.1 million age 65 and older affected in 2015.
1 in 3 seniors dies with Alzheimer's or another dementia.
Only 45% of people with Alzheimer's disease or their caregivers report being told about their diagnosis.
Alzheimer's is the only disease among the top 10 causes of death in America that cannot be prevented, cured or even slowed.
How can we do our part? How can we spread the word and educate about this disease and more importantly, how can we educate ourselves and those around us about Alzheimer's and Dementia. Here at Woodstone of Hutchinson we really try to be an advocate for our families that have a loved one with dementia or Alzheimer's. Even as professionals, we don't have all the answers because we too are unsure how fast the dementia process will progress with each individual. We encourage individuals to attend local support groups to talk with others about what they are going through to let them know that they are not alone. There is now a Dementia Support Group within McLeod County that is held the 1st Tuesday of every month at Christ the King Church.
Another way to stay informed and to help find the answers you may need is to use your resources. Contact the Alzheimer's Association for tips, questions and support. Their staff are wonderful. Lastly, we encourage not only family members, but care givers, community members and professionals to attend any public training or education on dementia. This can help people relate to the situation and help you realize that they are more people then you think within in your community that are affected by this disease.
Woodstone of Hutchinson is proud to be a part of the McLeod County Senior Providers group that is putting on this year's community outreach educational conference on dementia featuring Teepa Snow, World Renown Speaker on many dementia topics. We are very excited to have her come to Hutchinson to share her experiences and knowledge with our community.
Teepa is an occupational therapist working as a dementia care and dementia education specialist. She has over 33 years of clinical experience in the field of geriatrics and dementia care, as well as having provided care to family members with dementing illnesses. Currently, she has an independent practice as well as a clinical appointments with Duke University's School of Nursing & UNC-CH School of Medicine. She provides interactive and creative educational and practical hands-on training sessions to organizations and providers throughout the US & Canada.
The event will be held in Hutchinson, MN on Tuesday May 10th, 2016 from 8:00am-4:00pm at the Hutchinson Event Center. For more information about attending the Teepa Snow Dementia Education Conference, please contact the McLeod County Senior Providers Facebook page or call Woodstone Senior Living at 320-234-8917.