As your loved one continues to age, there will be a decrease in their appetite. This is a result of reduction in physical activity as well as the slowing of their metabolism. The medications that they take might also have an affect on how and what they're eating. Dementia and forgetfulness plays a major role in nutrition. As a result of these two things, your loved one might eat very little or even nothing at all. The risk for not getting proper nutrition skyrockets if your loved one lives alone and are not monitoring what they're putting into their body. As you age, your body becomes deficient in minerals and vitamins that are crucial for proper health. This is where Woodstone can step in and prove to be an enormous help. We offer a dining service that provides your loved one with healthy meal options to ensure that they are getting the nourishment they need and deserve. Here's an interview with our Food Director Katie, who talks about nutrition and how Woodstone ensures that they are providing your loved ones with the best possible service. This is how we focus on nutrition:
Interview with Food Director: Katie
Why do you think having proper nutrition is important for our residents?
"Proper nutrition is very important in my role! Not only do I want to make sure they are healthy, but that they are pleasing to the eye and taste great. I personally love baking which my residents are always willing to sample".
What makes Woodstone's dining different from other facilities?
"I feel Woodstone dining is different from other facilities because we offer a lot more than our other local facilities. We offer many options and are constantly trying new recipes".
How are our meals served?
Our meals are served restaurant style. Each resident is individually asked what they would like to have for lunch. Our care providers and kitchen act as servers in a restaurant as we serve the meal.
What's your favorite part about your position?
"Woodstone makes my job so enjoyable because I can be so creative. The residents enjoy taste testing and giving responses on food whether good or bad!"
Do menus change? How do you decide what to put on the menu?
We do a four week menu cycle. We try every recipe out a couple times and make sure it is approved by the residents. If they give us negative feedback we ask what they enjoy and incorporate it into our menus so we don't have anyone disliking what was previously made.
What's your favorite recipe?
"This has been a never fail recipe for me for many years. This is usually a very popular meal"
Iowa Ham Balls
Total Time: Prep 15 min. Bake 1 hour
Yield: About 15 servings
Ingredients
3 ½ pounds ground ham

1 ½ pounds ground beef

3 large eggs, beaten

3 cups whole milk

3 cups graham cracker crumbs

2 cans (10 ¾ ounces each) tomato soup, undiluted

¾ cup vinegar

2 ½ cups packed brown sugar

1 teaspoon prepared mustard
Directions
In a large bowl, combine the first five ingredients. Using a ⅓ cup measure, shape mixture into 2 inch balls. Place in two large shallow roasting pans. Combine all remaining ingredients; pour over balls. Bake at 325° for 1 hour, basting frequently with sauce
---
We make dining a personalized experience
At Woodstone, we provide our residents with three balanced meals that are prepared by chefs who create healthy, fresh, and delicious food options that residents enjoy. Our residents can sit with their friends in the dining room or enjoy your food from the comfort of your own home. Besides great food, we create a fun atmosphere full of socializing and laughter each meal. In addition to the food tasting great, we provide our residents with the proper nutrition. From the second you walk into the dining room, we make our dining an experience. Our Food Directors will prepare meals as healthy as possible by using different seasonings to ensure that your loved one is fueling their body with the vitamins and minerals that they need. For those who have specific dietary restrictions, we are able to accommodate each of those meals to their needs and wants. Our menus are updated based on the preferences and feedback that we receive from our residents.
Taking Time
Taking time out of your day to sit down with others and enjoying your meal is so important to do. Most of the time, you find that people aren't taking the time to sit down and enjoy their food with one another. Instead, they're eating while they're engaged in another activity. During that time, they aren't focused on what's right in front of them. We create a special time and place for our residents to enjoy their meals away from anything that might distract them. By taking out distractions during meal time, it allows you to focus on your meal and listen to others. This also allows you to listen to your body and provide it with what it need s and deserves.
Special Events
When it comes to special events at Woodstone, we take them very seriously! From decorating to the food, we put all of our effort into everything. We love to host parties, holiday meals, etc. and make specialty meals around the holidays. For residents that have any reason to celebrate like birthdays or anniversaries, we make sure that we treat them with specialized meals or desserts. Like always, we put special care and lots of preparation into making sure the food is nutritious and of course tasty!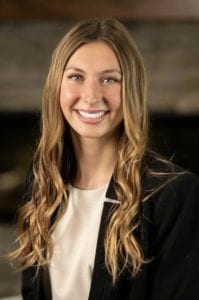 Best,
Danielle Morrow
Marketing Specialist