First Day of Fall
The first official day of fall is September 22nd. As we transition from summer to fall, we soon realize that the activities we did in the summer look a little different now. For many, autumn means fresh apple cider, pumpkin spice, chilly evenings, and changing leaves. Fall is a great time to get outside and enjoy some of your favorite fall activities. If you don't have any ideas, here are some to add to your list…
Get Outside
Fall is the perfect hiking weather since it's not too cold and not too hot. There are so many different trails to test out. Being outdoors is great for your mental and physical health as well. Once winter hits, you'll be wishing that you spent more time outside when you were once able to.
Visit an Orchard
Around this time of year is the perfect opportunity to go check out orchards nearby. Most apple farms will open their doors to the public allowing them to come enjoy their apples and activities that they offer. In addition to their apples, there are also many farms that will make apple cider, pie, and other tasty treats that they have for sale. Apple orchards are the perfect place to get outside and enjoy the fresh autumn air.
Football Game
Fall looks a little different for everyone depending on their stage in life and the events their families are involved in. For many, it's mainly about the season change and getting ready for cooler weather. On the other hand, there are a group of people who are involved in fall sports. Supporting your community is an amazing opportunity. Most high schools near you have their games open to the public which allows you to experience "Friday night lights".
Pumpkins
Speaking of autumn activities, you couldn't have possibly forgotten about pumpkins! There are many different pumpkin patches that absolutely love this time of year. Not only can you pick your own pumpkins, but you can also visit the orchard, petting zoos, corn mazes, and purchase fresh produce to take home. Every pumpkin patch offers different experiences but it ultimately gives you the opportunity to support your local businesses while enjoying a fall activity.
Bonfires
As the nights get colder, the air tends to feel more crisp compared to the humid summer air. Even though it's not as warm at night, this doesn't mean that you can't go out and enjoy the weather! Setting up a fire is the perfect fall night that you can share with friends and family or just enjoy by yourself. This way, you can sit down, enjoy one another's company while drinking a hot drink and roasting marshmallows while heating up next to the fire.
Watching the Leaves Change
When you think of fall, what's the first thing you think of? Many think of the space around them and what that looks like. In the northern part of the United States, the biggest change is the leaves. Usually, around the first day of fall the leaves start to change colors. Spend a morning or afternoon hiking through nature or even driving around to look at all the different leaves.
---
Along with fall activities, this is also the perfect time for fresh starts and new beginnings. Change your mindset to positive thinking no matter the situation. Ways you can do this would be…
Finding things that cheer you up

Daily Motivation

Encouragement (give to others & yourself)

Compliment others

Inspire yourself which will go as far as inspiring others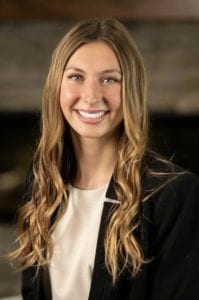 Best,
Danielle Morrow
Marketing Specialist