September is Food Safety Education Month. This is a month that should be used to freshen up on food safety and educate yourself and others about preventing food poisoning. This is the perfect opportunity to raise awareness about the importance of food safety.
Food safety guidelines:
Cleaning:
Wash your hands

Clean all surfaces

Make sure all of your utensils are clean before using them
Separation:
While preparing food, be sure to separate raw food from other food to avoid cross-contamination

Raw eggs, seafood, turkey, chicken and any raw meat can easily spread germs

Be sure to separate cooked food and fresh produce
Temperature:
Watch the temperature closely

Cook at recommended time

Refrigerate perishable foods

If the food is exposed to temperatures above 90 degrees, it can only last for a max of 1 hour (depending on the food item)

Store safely (Follow proper food storage guidelines)
Groups affected the most
Although anyone can be affected by food poisoning, there are some groups of people that are more likely to get sick. These groups are also more likely to have more serious side effects as well. The CDC classifies these groups as:
Adults aged 65 and older

Children younger than 5

People with weakened immune systems (Example: people with diabetes, liver or kidney disease, alcoholism, HIV, or those receiving chemotherapy or radiation therapy)

Pregnant women
Salmonella: how to prevent it
The CDC estimates that Salmonella is responsible for more foodborne illness in the United States than any other bacteria. Salmonella can be found in a variety of foods but it is mostly found in chicken. In addition to chicken, there has also been a strong link between ground beef and Salmonella as well. When cooking either of these, be sure that you follow the same cleanliness steps as mentioned above. In addition to those…
Avoid unpasteurized milk and foods

Don't eat raw eggs

Cook meat thoroughly to destroy any bacteria

To ensure safety, meat should be cooked until there is no pink showing

Store food in a refrigerator that is 40 or below and a freezer that is 0 or below
At Woodstone we are practicing food safety daily. The Food Service Director prepares all of our meals fresh each day for our residents. Promoting healthy foods and ensuring our residents are getting exactly what their bodies need is our number one priority.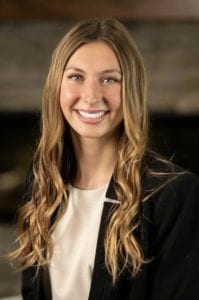 Best,
Danielle Morrow
Marketing Specialist