Gardening is an environment friendly activity that you can do at any age. Gardening is considered a healthy hobby since there is a meaningful motive behind it. Along with receiving fresh produce, you can also garden to escape from the daily stresses of life. There are many benefits of gardening such as…
Good for your heart
Along with gardening, comes many responsibilities. To keep your garden in good condition you have to dig, plant, and weed multiple times a week. Doing this burns calories which leads to strengthening your heart. According to the WebMD, "Gardening: pulling weeds, planting flowers, etc.: 200-400 calories per hour".
Reduces stress
As you begin to garden, you will notice that you will have reduced symptoms of anxiety and depression. According to the Mayo Clinic, chronic stress is very hard on your body and contributes to depression, disease and anxiety, such as diabetes and heart disease. Gardening is a healthy coping mechanism that is easy to incorporate into your daily activities. Gardening also gives you a chance to focus and put your mind to something positive.
It's a workout!
Digging, pulling, and planting will become easier the more you do it. Since you have to be very hands on gardening, it increases your hand strength significantly. In the end, this will help you keep your fingers and hands as strong as possible! The National Institute of Health recommends that you spend 30-45 minutes gardening three to five times throughout the week.
Activity for all!
Gardening is an activity that you can either choose to do alone or have others join. The stress relief and happiness that comes from having a garden is a great thing to share with your friends and family. All your hard work will pay off which you can then enjoy everything you've grown with the people that have helped out!
Sense of purpose
Being responsible for a garden gives you both responsibility and a sense of purpose. Gardening can be beneficial by keep your mind and body busy and occupied. Being involved with your garden leaves you feeling connected to the world. Spending time outside and experiencing your garden grow is a great way to keep track of time.
____________________________________________________________________________
Those that have limited space or mobility can still garden! By using raised beds you can plant herbs, vegetables, herbs, etc.
Place your raised garden beds based on the amount of sun/shade they need

Metal container + Heat = overheating roots

If your plant has deep roots, you need a taller container

Use region-specific mix for soil

Have proper drainage so that your roots don't rot

Place your garden near a water source
Personal Safety:
Staying hydrated, wearing/using proper attire and wearing sunscreen is crucial.
Plan to tend your garden either in the morning or evening so you avoid the harsh sun rays.
Gardening is proven to help your mind and body in many different ways. There are many health benefits as well as helping you relax after a stressful day. Gardening helps you maintain a healthy lifestyle which can benefit yourself and others around you. Gardening isn't a chore or something you have to do. But instead, a personal investment to better your health and well-being. Happy gardening!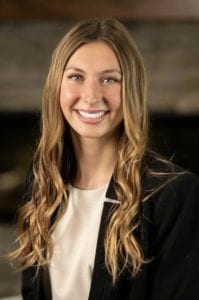 Best,
Danielle Morrow
Marketing Specialist