Grandparents are so incredibly special and deserve to have a day that we recognize all they do for us. What is National Grandparents Day anyways? This year, Grandparents Day is Sunday, September 12th. National Grandparents Day was created by former President Jimmy Carter. This day is dedicated to all the grandparents around the world and for their family members to honor them. There are many different ways that you can make their day special. You can get them presents, cards, or call them, but something that would mean the most to them would be to spend quality time with you.
Here are some ideas to celebrate your grandparents…
Visit Them
As mentioned earlier, your grandparents just want to spend quality time with you and your family. Find an activity that you can do together instead of just sending a card or calling. Taking the time out of your busy schedule to spend with them means the absolute world. There isn't anything more valuable than time, especially to them. Spend as much time as you possibly can with them, no one is granted a specific amount of time to live.
Family Tree
People love talking about their family and what everyone has accomplished. Sometimes, when kids are younger it can feel intimidating talking to their grandparents as they might feel like they don't have much in common. Sit down with the family and research your family tree. This can be an interesting activity since it involves and applies to everyone in the family. Bring out old family photo books to go through with your grandparents. Looking through photos can bring up old memories and stories that they might've forgotten about.
Landscape Projects
Grandparents Day lands around fall every year which is perfect timing to help out with yard work. This gives you the opportunity to help them with all of their outdoor projects. Here are some outdoor projects you can help them out with…
Help with flower/plant upkeep

Re-plant for fall

Prepare the yard for fall

Harvest items from the garden

Trim trees/bushes

Pick up sticks

Pick weeds
Home Projects
Maintaining your house can be a very challenging task, especially as you age. Come up with some projects that they would like to accomplish. Give them some time to brainstorm some ideas that they have. This way, it gives them time to think about what they want or come up with some fun ideas. In addition to creating something, there are usually items that are laying around and could be fixed up. A big project that you could take on would be painting rooms or touching up spots around the house/apartment. In addition to taking on projects, you can always just help them clean their place.
Cooking
Ask your grandparents if their family has a dish that they used to make for special occasions. You can either make this for them, or with them. Learning about the history your family can teach you new techniques and ingredients that you didn't know about before. This will be such a fun and special event for your grandparents since it shows that you are interested in carrying on traditions that go back many generations. If you aren't able to make something, bring them out to eat.
Activities
Bring your grandparents out for an adventure! Look around at the town events or events going on in the surrounding areas. If they're mobile, bring them to parks, a zoo, or even a museum. Some more fun ideas would be to bring them to a ball game or even to go get a pedicure or manicure. If they aren't as mobile, plan a trip where you drive around and visit places that mean the most to them. By doing this, it can be fun event that can spark thoughts that lead to them reminiscing on all their past memories. In addition to these ideas, ask them if they have any items on their bucket list that you could help them check off.
Gifts
Gift giving can be an easy way to show someone that you appreciate them. For grandparents, the best gift that they could receive would be to spend time with you. If you aren't able to spend time with them, gift giving or writing a card can be a great alternative. Make sure that before you purchase a gift, that you know how much room they have for storage. Your grandparents might not have enough room to display collectibles. They might not want any gifts or clutter to add into their home at this point in time. Ask if there's anything that they want or need, this way you have possible gift ideas. Instead of purchasing a gift, try the gift card route. This way, they can decide what they want or you can even go shopping with them.
---
Grandparents Day is a day that should be celebrated every year. Try to make this day as special as you can for them. It's your time to show how much you appreciate them and everything they do for you. Taking time out of your schedule to dedicate to them will mean more than you'll ever be able to realize to them. Set a reminder for this upcoming Sunday so that you have time to plan!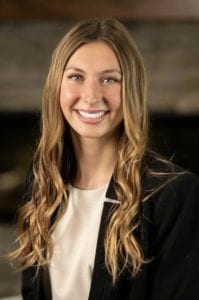 Best,
Danielle Morrow
Marketing Specialist