We all learned how to wash our hands at a young age. But as time goes on, we forget that there are proper ways to wash our hands. Most of the time, we find that we rush to wash our hands and don't take the time to do it correctly. Washing your hands protects yourself and others from viruses, colds, coronavirus, etc. Properly washing your hands is more than just quickly throwing some soap on your hands and running them under the water. To effectively wash your hands, follow this guideline step by step.
Handwashing Guideline
Soap and warm water
Start by wetting your hands under warm water. You want to use warm water to wash your hands as it is more effective than cold water at killing germs. After your hands are completely soaked, apply at least a quarter-size amount of soap on your hands. There are many different kinds of soaps that you can buy such as liquid, foam, added moisture, etc. Finding a soap that you like will help you be more motivated to take the time to properly wash your hands.
Don't rush
Washing your hands shouldn't be something that you rush through. You should scrub your hands for at least 20-30 seconds. A chorus of "Happy Birthday" typically lasts around the 20-30 second mark.
Hands and palms
Make sure that you're rubbing your palms together to turn the soap into suds. When you're rubbing your hands together, be sure to rub your palms in a circular motion. Remember, don't forget to wash the back of your hands!
Fingers
The best way to ensure that you are covering all areas of your hands, interlock your fingers and rub soap in between them. Scrub the tips of your fingers and underneath your fingernails. When you're washing your fingers, don't forget about your thumbs. Your thumbs come in contact with the most things throughout the day. If you think about it, your thumbs come in contact with doors, levers, facets, and much more.
Rinse
Finally, make sure that you thoroughly rinse your hands off with warm water.
Drying your hands
Before drying your hands, try to think about if the hand towel you're using is clean. At home, make sure you are constantly washing your hand towels. If you're in a public restroom, use a paper towel when opening up the door to make sure that you're not picking up some extra germs on the way out.
Hand Sanitizer
If warm water and a sink aren't available to you, use hand sanitizer. The FDA recommends that you use a hand sanitizer that contains at least 60 percent ethanol (ethyl alcohol).
When to wash your hands
Of course it's important to wash your hands after you use the restroom, but there are many other circumstances where you should be washing your hands as well.
After touching doorknobs

Holding onto railings

Touching outdoor dumpsters or trash canes

Gas pumps

Light switches

Touch screens

Shopping carts

Cash registers
Washing your hands with soap and running water is a very effective way to stop the spread of unwanted germs and bacteria. Germs can spread from surfaces to people when we touch a surface and then touch our face with unwashed hands. Properly washing your hands can protect yourself and others from being exposed to unwanted germs.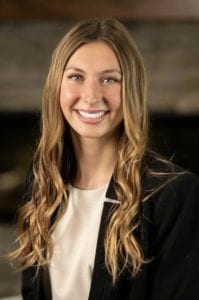 Best,
Danielle Morrow
Marketing Specialist