As you age, it becomes even more important to take good care of your teeth and dental health. If your teeth are cared for properly, they can last you a lifetime. Keep in mind that your teeth will not be the same forever. As you age, your mouth and teeth will continue to change. The nerves in your teeth become less sensitive and smaller which makes your teeth prone to cavities and other problems. This is why your regular dental exams are so important to attend each year. Oral hygiene is the practice of keeping your mouth clean and free of any diseases. A healthy mouth can help you stay healthy, feel good, and boost your self esteem.
Tips to keeping your teeth in great shape
Brush twice a day

Use a toothbrush with soft bristles

Evaluate if you need an electric toothbrush

Floss every day

Drinking tap water helps prevent tooth decay

If you wear dentures, be sure to clean them on a daily basis

Don't wear your dentures for at least 4 hours each day

Smoking increases your risk for tooth decay, tooth loss, lung cancer, gum disease, and many other problems
By taking these steps, you can avoid many oral health issues. But simple tasks such as brushing your teeth seem to become more challenging as you age. If your loved one is having a difficult time staying on top of their oral hygiene, it's time for you and a dentist to get involved. A dentist can provide helpful tips or a different approach to make your loved ones oral hygiene process easier. There are dentists who specialize in caring for the elderly and disabled. Their main goal is to help you in any way that they can. For your loved ones that wear dentures, make sure that you pay close attention to all of their eating habits. If they're having a difficult time eating or not eating as much as they usually do, this could be the result of a denture issue. If your loved one is confined to a bed, it can be very easy to forget about their oral health. Be sure to stay on top of this since bacteria from the mouth can be inhaled into the lungs and cause pneumonia.
---
Interview
Brooke Ruschmeyer is a RDH at Loop Dental. She has been with them for around four years. When I asked her about why oral health, she explained that oral health and the systemic link it has is crucial for maintaining &/or improving our overall health. Ruschmeyer stated, "The mouth is the main passage to the rest of our body, so if your mouth isn't healthy the rest of your body won't be either". When it comes to disease, she described it as, "Sustained inflammation & disease can be very harmful, leading to things like congestive heart failure or early onset Alzheimer's". Keeping your teeth and mouth is very important to your oral and overall health. Ruschmeyer says, " Small things that are as easy as brushing 2 times a day, flossing multiple times a week & seeing your dentist & hygienist at least twice a year drastically help keep you healthy".
---
Oral Hygiene Facts
Not enough people brush and floss their teeth each day and it goes to show! Here are some facts about oral hygiene from Niles Family Dentistry
Every patient needs to visit the dentist at least twice a year for comprehensive exams and dental cleanings

Only 65% of American adults visit the dentist each year

32% of people have tooth decay

Tooth decay is the most prevalent chronic disease among children and adults according to the

National Institutes of Health

Gum disease (side-effect of not brushing and flossing) affects over 64.7 million American adults which leads to tooth loss

Minimizing your sugar intake will reduce your risk for cavities
Remember, good oral/dental health translates to your overall health. Dental problems such as cavities or gum disease can impair your ability to speak, eat, and cause many other issues. When you're caring for someone who is confined to bed, they may have so many health problems that it's easy to forget about oral health. However, it's still very important because bacteria from the mouth can be inhaled into the lungs and cause pneumonia. By practicing oral hygiene techniques, you can significantly reduce your oral and overall health problems. Keeping your teeth clean and having good oral hygiene should help your teeth last a lifetime, as they were designed to do.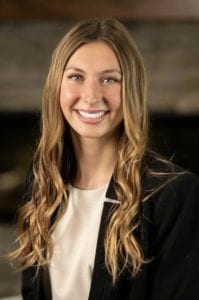 Best,
Danielle Morrow
Marketing Specialist