Every person has their own unique love language which makes it important for us to understand what our loved ones' results are. The term love language comes from the book, "The Five Love Languages" written by Gary Chapman. This book describes the five different categories of love and how we express it to others. It's an important skill to be able to recognize how your loved ones receive and give love. It can help you understand their thoughts and feelings as well. The five different love languages are acts of service, words of affirmation, quality time, receiving gifts, and physical touch. Here are those five love languages described…
Acts of Service
The first love language is Acts of Service. This about showing your loved one how you feel about them through your actions. They like when their loved ones do things for them "just because". It makes them feel wanted and appreciated. These little things can just take two seconds out of your day but will make such a difference to your loved one. Some examples would be bringing/making them lunch, filling up their gas tank, leaving them a note, etc.
Words of Affirmation
The second love language is words of affirmation. These are how you feel validation and appreciation through others. Many just want to hear how much they are loved and appreciated and need to hear that reassurance in order to understand how others feel about them. They want to hear that people think they are doing a great job, that they are enough, and capable of anything. People with this love language enjoy notes, uplifting quotes, and thoughtful calls/messages. These words keep them pushing themselves to continue to be better every single day.
Quality Time
The third love language is quality time. This means when your loved one takes the time out of their day to give you their undivided attention. This essentially means that they want you to put down your phone, turn off all the other distractions, make eye contact, and be an active listener. To them, time is absolutely everything as they are looking for quality vs. quantity. They never are able to get enough of your time no matter how much you give them. They want to feel loved and that you are focused on them.
Receiving Gifts
The fourth love language is receiving gifts. Receiving and giving gifts are how people in this category receive affection. When it comes to receiving or giving the gifts, it just depends on the person. Most like to give others gifts and see how the other person reacts to getting the gift. On the other hand, those who like to receive gifts feel as if it is their loved one taking the time out of their day and thinking about them. Some people see a direct correlation between how much their partner cares depends on how many gifts their partner gives them. They will always remember who gave them what since they are so laser focused on gifts.
Physical Touch
The last love language is physical touch. As humans, physical touch is very important. This is an interesting category considering that not all humans desire or are satisfied by the same level of physical touch. Essentially, someone with this love language wants to be close to you in order to feel loved.
---
Benefit of Love Languages:
Promotes selflessness

Creates a sense of empathy

Personal growth

Creates meaningful relationships

Helps you communicate your emotional needs
Insight on yourself and others
Helps you create a plan
---
Love language quiz
Click here to take the quiz
OR
Copy and paste this URL
https://www.5lovelanguages.com/quizzes/love-language
Understanding your loved ones' love language is crucial to understanding them on a deeper level. After reading through each love language and taking the quiz, it should help you determine which ones you use and what you need to receive in a relationship to feel fulfilled. Once you know what your loved ones' love language is, you can see that it is easy to put into action. Understanding how they want to receive love is important and takes intentionality. It takes work to create healthy relationships as well as maintain them.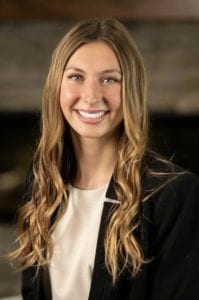 Best,
Danielle Morrow
Marketing Specialist