Happy National Activity Professionals Week! This week is dedicated to the Activity Professionals who continuously share their creativity, enthusiasm, compassion, talents, and love with others. At Woodstone, our Community Life Coordinators are the backbone of our community. They help all of our residents live a life that is full of exciting and meaningful activities. Meet Woodstone of Hutchinson's Community Life Coordinator, Angie Bloemke.
---
What is your role as a Community Life Coordinator?
My role as a Community Life Coordinator is to enrich the lives of the Resident's in my care by bringing lots of fun, laughter, and smiles to them each day through fun and creative activities both inside and outside the building engaging both their mind and body and living life to the fullest.
What led you to this career?
I have always enjoyed working with the elderly and started this career while in College.
What is your favorite part about being a Community Life Coordinator?
My favorite part about being a Community Life Coordinator is bringing enjoyment to the Resident's.
What is your favorite thing you've done with the residents?
It's hard to pick just one thing but I guess two really stand out in my memories the special big Christmas surprise that I have always wanted for both Woodstone Active Living and Woodstone Senior Living was surprising them with one of our local talented Artists Marlyn Bacon who makes the beautiful Lit Candy Canes & had him make one for both buildings! Everyone was so surprised and so happy to have them made for us, a beautiful symbolic Christmas decoration to treasure forever with the background story he provided for us as well so much fun!!
Another fond favorite memory was taking the resident's to the beautiful MN Landscape Arboretum and then going to a 50's style diner named "Tommy's Malt Shop" after. Everyone enjoyed the time at both places; seeing all the beauty of nature and the artistic sculpted creations and the malt shop brought back lots of nostalgic memories besides the food being so delicious!
Angie has a big heart and passion for her work. She loves taking the tenants out to restaurants, plays, wineries and breweries, sporting events, and more! – Jill (Executive Director)
What sets our activities group apart from others?
What sets our activities group apart from others is coordinating what interests our present resident's.
Any fun facts or secret talents you have?
Some fun facts or talents about me are that I love company and visiting. I am artistically inclined and love decorating. I am also half German as my mom is a full blood German born and raised there and part Irish from my dad's side of the family.
What do you like doing outside of work?
I love to spend time with my boys, family, and friends, walking, biking, really anything outdoors and going to movies.
Why Woodstone?
I love working at Woodstone because I like the friendly environment, caring atmosphere and interactions we have with the resident's and staff, it feels like family here.
---
We are so incredibly thankful for our Community Life Coordinator. They are constantly putting others before themselves. They do so much for our community and residents and that never goes unnoticed. Thank you for all you do!!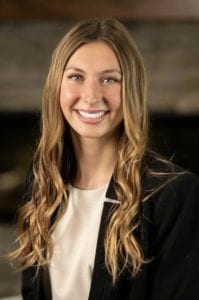 Best,
Danielle Morrow
Marketing Specialist