Happy National Activity Professionals Week! This week is dedicated to the Activity Professionals who continuously share their creativity, enthusiasm, compassion, talents, and love with others. At Woodstone, our Community Life Coordinators are the backbone of our community. They help all of our residents live a life that is full of exciting and meaningful activities. Meet Woodstone of Rice Lake's Community Life Coordinator, Shelly Heldt.
---
What is your role as a Community Life Coordinator?
My role as a Community Life Coordinator differs every day. I am always coming up with different activities and games that we can experience with each other. We do different activities such as crafts, outdoor outings, happy hour, painting nails, live music, dancing, and so much more. I am always coming up with so many different fun ideas that I think the residents would enjoy. I have also created special bonds with all of our residents.
What led you to this career?
I was led to this role when I first took a job as a CNA. I was a CNA for more than twenty-five years. After being in the CNA role for awhile, I decided to get my Activity Director certification in the state of Wisconsin. After I had received that, I applied for the job at Woodstone.
What is your favorite part about being a Community Life Coordinator?
My favorite part of being a Community Life Coordinator is getting to visit with all my residents. I absolutely love listening to all of the stories they have to tell. Hearing about their lives and what makes them who they are today is so special to me. Every single one of our residents are different in their own way and I love getting to know each of them on a personal level.
What is your favorite thing you've done with the residents?
Trying to think of my favorite thing I've done with the residents is way too big of a list to pick just one thing! One activity that stands out to me is when we dress Greg up and shoot them whether he is Cupid or a deer. Another activity that I liked was when we did a scavenger hunt for the Grinch this past Christmas. Another fun activity was fishing in the summer with the residents.
Shelly is amazing. She always goes above and beyond for our residents and staff. She is always willing to lend a hand and help out whenever needed. She brings passion, enthusiasm, and a lot of laughs on a daily basis. – Greg (Executive Director)
What sets our activities group apart from others?
What sets our activity groups apart from others is that everyone in the building is willing to participate. Everyone at Woodstone are always offering to help and get involved however they can. This makes it really fun for all of the residents.
Any fun facts or secret talents you have?
I have five children and four grandchildren. Our Executive Director says that Shelly is a semi-professional jelly maker. Greg said, "She is always making jelly and everyone loves it!"
What do you like doing outside of work?
Outside of work I like to hunt and fish. In addition to that, I love to spend time with my family when I'm not at work.
Why Woodstone?
At Woodstone, we are truly like a family. Our staff and residents are all so close which makes us one big family. The overall atmosphere here is amazing. We all work so well and come together as a great team. This is an absolutely beautiful building that is very welcoming. It is so fun to come to work when you love something as much as you love this.
---
We are so incredibly thankful for our Community Life Coordinator. They are constantly putting others before themselves. They do so much for our community and residents and that never goes unnoticed. Thank you for all you do!!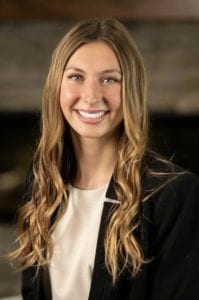 Best,
Danielle Morrow
Marketing Specialist