National Book Lovers Day
Happy National Book Lovers Day to all of our readers! All of our Woodstone communities have many book lovers! Here are some of our residents from different communities sharing their favorite books, why they read, and why you should read.
Ruth Goelz: New Ulm
Ruth has been reading before she can remember! Ever since she learned how to read, she absolutely fell in love. She mentioned that it also helped that all of her sisters loved to read as well. She finishes about two books a week and gets new books from the library every other week. She thinks if you have time to spare or want time to fly by, to read. Ruth doesn't have a favorite book but her favorite genre is horror/action books. She enjoys many different authors but said she's catching onto the books now. She even explained how she gets frustrated when the characters split up or go into the woods. She stated, "They know exactly what's going to happen and who's out there, they just continue to do the same thing".
Delores "Dodie" Fenske: Hutchinson
Dodie absolutely loves to read! Not only does she just read books, she reads many different things such as the Daily Mail, Reader's Digest, and the newspaper. She likes to read educational content since it keeps her in the knowing of what's going on around her. She believes it's important to read stories and articles that aren't just happening in your specific environment. She started reading because she said she signed up for a subscription and found that she starting looking forward to new articles. When I asked why she started reading she replied with, "When I was younger, we didn't have TV or anything so reading was just the thing to do".
Jo Gilsdorf: Rice Lake, WI
Jo has a love for reading and enjoys reading new books and genres. She supports the local library and is one of their biggest fans! She received her "super reader" sign from the Rice Lake Public Library after reading 1,000 books. When asking Jo why she reads she said, "I think reading is an addiction for me". She likes to read since there's always different story lines and it gives her something to do. Although she likes reading different genres, her favorite types of books are mystery and biography.
Marge Severson: Active Living
Marge reads all different genres of books and doesn't have a specific kind that she enjoys the most. She feels like she gets different information out of all the genres. Her mother used to read books all the time and she felt like since she had seen that so much, she ended up following in her mothers footsteps. She stated, "I think people should read because it keeps you involved with what's going on and it's good for you mentally." The biggest reason why she reads is that it keeps her mind sharp since it forces her to think. She also said if you feel like you don't have time to read, just pick up a book before you go to bed. It might even put you to sleep if you're lucky.
Here are some benefits of reading…
Mental stimulation
Stress reduction
Knowledge
Expands your vocabulary
Memory improvement
Improves your concentration and focus
Enhances your analytical thinking skills
Tranquility
Improves your writing skills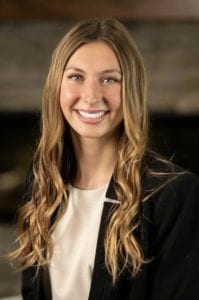 Best,
Danielle Morrow
Marketing Specialist