Thanksgiving is the perfect time to get together with family and friends and enjoy the festivities that come along with Thanksgiving. Celebrating a holiday is the best time for your loved ones to catch up with family and friends. Although holidays can be stressful, reaching out to your loved ones during this time is crucial. Here are some ways you can plan this holiday to make it just a little less stressful…
Traveling
If you're picking up a loved one from a senior living community, you may want to plan your trip out. USA Today states, "AAA projects nearly 4 million more people will hit the roads this Thanksgiving compared with last year, which means travelers should be prepared to face an uptick in traffic". Since there are increased vaccination rates and open U.S. borders, experts came to the conclusion that this Thanksgiving there will be more people driving this year. USA Today states, "INRIX found traffic delays nationwide are expected to be about 40% higher than normal over Thanksgiving". The best time to take off is after 9 p.m. on Wednesday or before 11 a.m. on Thursday. Those who are planning to take a road trip this year may want to consider leaving early before they hit heavy traffic.
Get Everyone Involved
Planning ahead can make this Thanksgiving run smoothly and take some stress off your shoulders. Create a list of everyone attending, decide on a menu, allow others to bring food and desserts, write up a shopping list, and be sure to account for other various needs that you may have. As many already know, communication is very important when you're hosting a holiday. Assign everyone that's attending a role this Thanksgiving. Doing this can help you feel less overwhelmed and create an organized holiday. Having communication before the gathering can help you resolve timing, transportation, and food. Make cleaning a team effort so it doesn't fall all on one person. If everyone helps out cleaning, this can make cleaning a breeze!
Games
Celebrate togetherness this Thanksgiving. A great way to get everyone involved is to play a game. If you are bringing your loved one home, try to not play the "remember when" game. Living in the moment can help your loved one tremendously. Trying to remember everyone's name along with being in a very stimulating environment can be overwhelming. Before your guests come over, remind your loved one who is who and some information about them. Encourage your guests to remind your loved ones of their name and update them with their life!
Adapt
Help your loved one adapt to the environment this Thanksgiving. Oftentimes, they get used to their routine that they've developed which can make holidays overwhelming. Try to make the holiday simpler and as stress free as you can for your loved one. If your loved one is living with dementia, take time to tailor your holiday events to their personal abilities and needs. For example, if your loved one is used to having their food cut up be sure to have this prepared ahead of time. This avoids them feeling like they're not capable of doing something that everyone else is.
Engagement
Keeping everyone involved and not feeling like an outsider can be a difficult, yet easy task if you plan beforehand. Incorporate open conversations that don't leave others feel like they have nothing to contribute to the conversation. If your loved one is able to remember some events from the past, encourage them to relive those moments. If your loved one has old holiday traditions that they used to enjoy, be sure to incorporate them. Engaging sense can be just as important as other traditions. Smelling a familiar smell can bring a flood of memories into one's head. Help your loved one feel connected to Thanksgiving through smell or even having them help you in the kitchen. In addition to the sense of smell, you can help stimulate memories through music as well. Singing and dancing is something that all ages can enjoy.
---
Remind yourself and others all the different things you should be grateful for in your life. It can be very easy to get overwhelmed with everything going on in the world right now. Take time to focus on all of the positive things that you have in your life. Although it can feel difficult, stop and take a moment out of your busy schedule to take a moment to reflect. Make a list of everything you're thankful for, you can even go as far as sending a message to those who you are thankful for. With all the duties that come along with the holidays, take time to enjoy each others company. Take care of your own mental and physical state. I hope you all have a great Thanksgiving!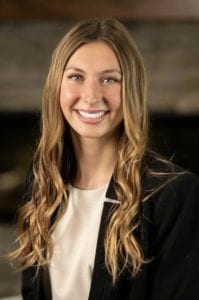 Best,
Danielle Morrow
Marketing Specialist