It's always important to incorporate healthy eating habits into your daily life. Eating healthy has a positive effect on your loved one and their quality of life. Vitamin intake plays a very important role in your loved ones health. Vitamin C is usually associated with the cold and flu season. Although vitamin C is mainly known to help fight off viruses and boost your immune system, there are many benefits that it provides as well.
What are the health benefits?
Reduces signs of aging in the skin

Promotes collagen (helps wounds heal faster)

Stabilizes blood sugar

Plays a role in neurotransmitter synthesis & cognitive function

Antioxidant protects against chronic diseases

Strengthens the immune system

Lowers the risk of developing cataracts
Signs of vitamin C deficiency
Fatigue

Irritability

Weight loss

Muscle and joint aches

Weakness
After a few months of vitamin C deficiency…
Loose teeth

Dry & brittle hair

Poor wound healing

Anemia

Bleeding & bruising

Scaly and rough skin

Changes in gums
As your loved ones age, vitamin deficiencies can occur for various reasons. Some of the reasons include skipped meals or even medication that is interfering with their overall absorption.
---
Adding Vitamin C into your daily intake
Vitamin C isn't naturally made by your body, but instead absorbing it from vitamin C rich foods. Some foods that are rich in vitamin C include…
Fruits
There are many fruits that provide your body with vitamin C such as: citrus fruits, strawberries, raspberries, blueberries, kiwi, pineapple, mango, papaya, and cranberries.
Vegetables/ Greens
Adding green to your diet is very important for many reasons, but mainly that it provides your body with vitamin C. Incorporate leafy greens, spinach, romaine lettuce, cauliflower, bell peppers, and broccoli into your daily intake and you will notice a difference both mentally and physically. In addition to these, you should also add tomatoes or tomato juice into your diet.
---
Adult men need around 90 mg of vitamin C per day whereas women need 75 mg. Eating a well-balanced diet is very important for your mental and physical health. According to the National Resource Center on Nutrition, 1 in 4 older Americans have poor health and lack nutrients. If you're not providing your body with the nutrients it needs, it leads to malnutrition. Malnutrition can leave you overweight, underweight, vulnerable to disease, and weakens your bones and muscles. If your loved one is struggling to maintain healthy eating habits, our Woodstone caregivers are here to help. At Woodstone, we have a chef that provides your loved one with three home-cooked meals plus healthy snacks served daily.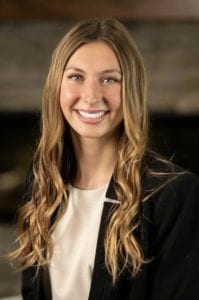 Best,
Danielle Morrow
Marketing Specialist