After retiring, a big decision that needs to be made is where your loved ones are going to live. Most choose to stay in their current position since that's what they know and are comfortable with. On the other hand, others decide that it's time for a change and pick up their belongings and move. When you sit back and think about it, every single business that has ever existed is trying to solve something. Most business owners create products to try to solve a common problem. Senior Living is focused on convenience and how to make life just a little easier for your loved ones.
For example:
Walmart
Walmart sells a wide variety of merchandise which includes clothing, home goods, books, jewelry, food and beverage, pharmaceutical supplies, and automotive equipment. Even though many other stores sell the same thing, Walmart sells their supplies for a lower price.
Amazon
Amazon is the largest online retailer by market cap. When people buy products, they want to get their hands on it immediately. When ordering off of Amazon, you can have the items shipped to you as soon as you need them. Amazon sells their items at a very reasonable cost. In stores, you could spend a great amount of time searching for items and most likely they're always out of the one item that you need. On Amazon, they categorize their items which makes their products accessible to all.
"We can not solve our problems with the same level of thinking that created them." – Albert Einstein
Benefits of moving into a Senior Living Community…
Staying connected and engaged
Woodstone provides a community that keeps your loved ones as engaged as they want to be. Since there are many activities going on, your loved ones can meet others that enjoy participating in the same things that they do. There was a study done that had shown that more than 40% of seniors experience loneliness. At Woodstone, there are always people around and activities that your loved ones can participate in if they choose to do so.
Many amenities close to home
After retirement, most become overwhelmed by the amount of free time they have. Right when your loved one moves in, they'll meet with our Community Life Coordinator to discuss their likes and dislikes. Based off of those, they will create activities based on what your loved ones responses were. There are so many different things that your loved ones enjoy doing that are accessible to them at Woodstone. There are many activities that are located on site such as fitness classes, movie theater, special events, art classes, card games, etc.
Forget about yard and maintenance work!
Maintenance and yard work can add up to be a lot of work throughout the seasons. Spring cleaning, pulling weeds, mowing, and shoveling don't get any easier than they were before. Instead of having to go outside and spend countless hours doing these things, you get to watch someone else do them for you! In addition, there are housekeeping services as well that you can choose to add on if you wish to do so.
Monthly price
When you look at pricing and what's all included in your monthly rent, you'll understand that senior living is more affordable than what you thought. If you were to go through your expenses right now, you'd soon realize that you're paying a lot more than you could've ever realized. Many spend a great amount of money on entertainment throughout the year. At Woodstone, your entertainment is right outside your door at your convenience whenever needed!
Well-being
At the end of the day, your loved ones wellbeing is the most important thing. At Woodstone, we ensure that your loved ones are healthy and taken care of whenever needed. There are meal accommodations, help with medication, skilled nurses, ensuring safety, daily activities, and help whenever needed. Falls are the leading cause of nonfatal and fatal injuries to those who are 65+. There are many actions that are taken to reduce the risk of falling. We need to protect our loved ones when it comes to safety and security. They are targets for scams, purse snatchings, and break-ins. There is a peace of mind coming into a Senior Living Community since Woodstone has security alarms and locked doors at all times. In case of an injury, there are staff members who are trained for these situations and can help them as soon as it happens.
Living a healthy and happy lifestyle
As your loved ones grow older, their fitness and nutritional needs change. At Woodstone, we have chefs that provide your loved ones with the meals that include all the nutrition and vitamins that you loved ones need. Along with meals, fitness is also very important for your loved ones to have incorporated into their lives. Our communities offer fitness classes to help your loved ones to keep moving and stretching their bodies. Physical activity improves cognitive function along with many other benefits.
Controlling your future
Ultimately, you decide your future and what you want that to look like. Sitting down and looking at your options while you're healthy is very important to do. This isn't something that anyone should ever feel forced into for health reasons. But instead, choosing a Senior Living Community because they truly love. Your loved ones have spent their entire life caring for others. Now it's time to give back and allow others to care for them. Talk to our wonderful staff at Woodstone Senior Living today to find one of our communities that is closest to you!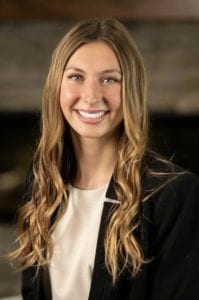 Best,
Danielle Morrow
Marketing Specialist
Sources:
https://www.investopedia.com/articles/active-trading/111115/why-all-worlds-top-10-companies-are-american.asp