As the temperature continues to rise, the importance of drinking water increases. The body cannot properly function without water. If you don't provide your body with enough water, you can become severely dehydrated. Being dehydrated comes with undesirable side effects such as headache, dizziness, sleepiness, low blood pressure, etc.
How much should you drink?
According to the The U.S. National Academies of Sciences, Engineering, and Medicine determined that an adequate daily fluid intake is:
About 15.5 cups (3.7 liters) of fluids a day for men

About 11.5 cups (2.7 liters) of fluids a day for women
Where you live plays a large role in determining the amount of water intake you have. For example, if you live in a warmer climate where you don't have access to air conditioning this will dehydrate you faster. In addition to this if your work is strenuous compared to an office job, it requires you to drink more water to replenish what you lost throughout the day.
Reasons to drink more water
There are many benefits of drinking water for both your mental and physical health. Here are a few reasons why you should drink more water…
It's good for your mind
Whether you drink enough water or not, it has a direct influence on your brain. Even if you're slightly dehydrated, it can drastically affect your mood. Dehydration can affect alertness, concentration, fatigue, and short-term memory loss.
Improve or hinder physical performance
As you workout, it causes you to sweat and lose the water your body once held. If you don't replenish the water you lost, this will cause dehydration. Without enough water after physical exercise, your body isn't able to regulate your own body temperature. Ensuring that you are providing your body with enough water before, during, and after physical exercise is crucial.
Keeps everything in line
Your digestive system relies on water to help keep things moving. Water assists your digestive system by helping to process the soluble fiber and fat. Drinking enough water helps to run the toxins through your body. If you're not drinking enough water, these toxins can cause both irritation and inflammation to your digestive system. Drinking more water leads to a higher metabolism which ultimately leads to weight loss.
Kidney Health
The purpose of your kidneys is to control and regulate your blood pressure and water balance. Drinking more water helps to support your kidneys. Drinking more water prevents the buildup of minerals throughout your body which can otherwise lead to kidney stones and other unwanted issues.
Complexion
When you see people not looking their best, most people always tell them to drink water. This actually is true! Skin contains about 30% of water which can contribute to how your skin appears. An easy rule of thumb to determine if you're dehydrated is to pinch the skin on the back of your hand. If your skin doesn't flatten back down in the matter of five seconds this tells you that you're dehydrated.
Hydration Tips
"Just drink more water throughout the day". We've all heard this and is definitely easier said than done. Here are a few tips to help increase your water intake throughout the day.
Always carry a water bottle with you

Set a timer to remind yourself to keep drinking water

Drink water throughout the day rather than trying to drink it all at once

Eat more fruits and vegetables, they provide your body with more water than you would think

Add different fruits, lemon, or mint to your water to make it more enjoyable

Purchase a water tracker water bottle to keep yourself to make sure you hit your water goals
Incorporating more water is an easy thing to do if you put your mind to it. If you continue to force yourself to hit goals every day, you'll notice drinking water will become habit.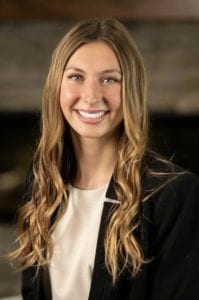 Best,
Danielle Morrow
Marketing Specialist